Who would have thought that a two-wheeled and metal bicycle can cost so much? Like, it is a well-known fact that brand new bicycles actually cost a lot. When you are on a financial budget, the last thing you want to do is squander up to $50,000 on a bike! Also, there is a very good chance that there are similarly good bikes that you can get at more affordable prices… So, this whole situation caused you to ask the question, "Where can I find cheap bikes?". Well, we are pretty sure you are not the only one in the world looking for good answers to that question. There are definitely many more people like you seeking for cheaper solutions to their bike thirst. And that is exactly what this article will try to solve. We will be looking at a good number of options for you to consider for cheap hybrid bikes.
Quick Buy – 5 Quality Yet Cheap Bicycles
1. Kent 26″ Bayside Women's Cruiser Bike, Rose Gold
2. Huffy Nel Lusso Women's Classic Cruiser Bike Frame Yellow, 26″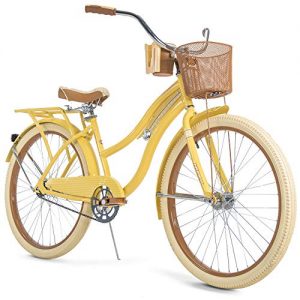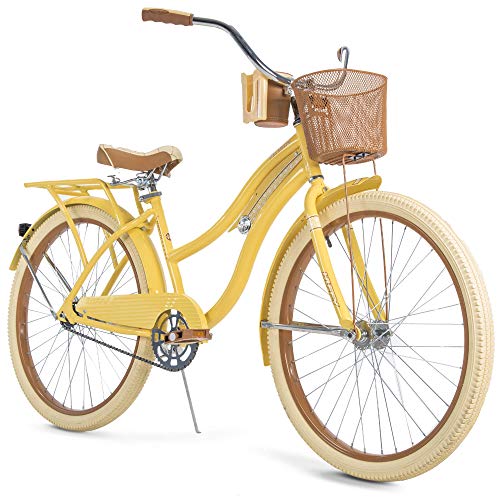 3. KENT 20″ Ambush Boys' BMX Bike, 42062, Blue (Blue)
4. Roadmaster – 26 Inches Granite Peak Men's Mountain Bike, Black/Blue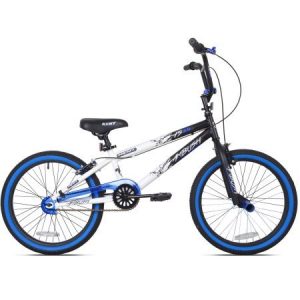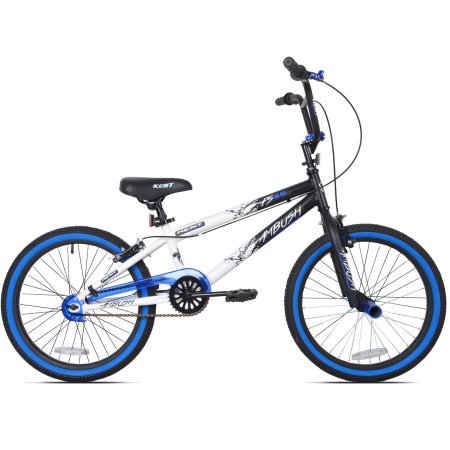 5. Schwinn Wayfarer Adult Bike Hybrid Retro-Styled Cruiser, 16-Inch/Small Steel Step-Through Frame, 7-Speed Drivetrain, Rear Rack, 700C Wheels, White
But first, before we dive in, you should the specific type of bike that you need. There are different types of bikes built for different purposes. Are you looking for a bike to tour a city or you are looking to participate in a race? Are you looking for a bike to use for sports? If you are going to be riding the bike for sports, then it is best to get a mountain bike. Mountain bikes usually have heavyweight, powerful breaks, and their tires are pretty bigger than those of normal bikes.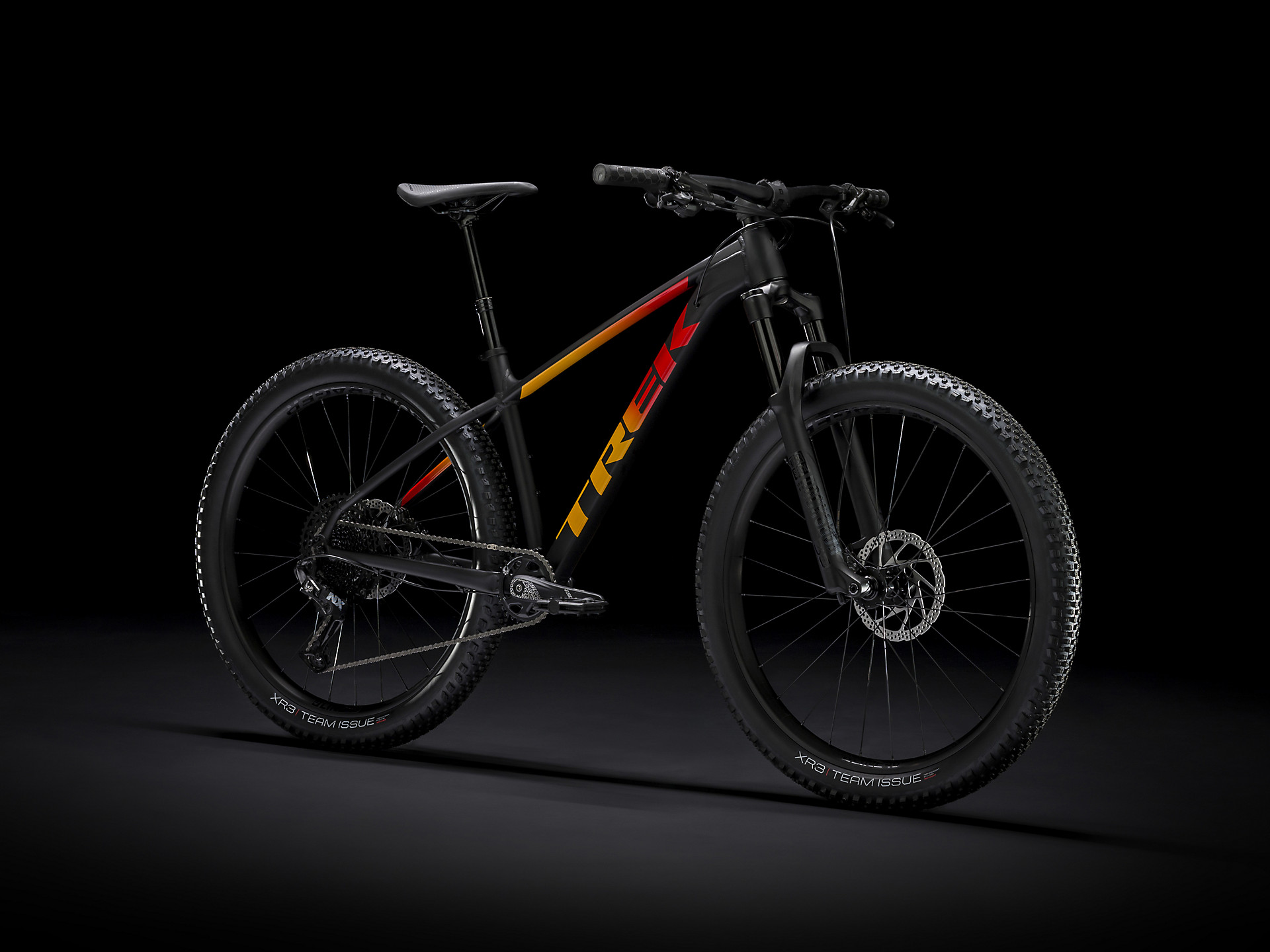 Mountain bikes also don't allow you to store up anything on the bikes like groceries, etc. On the other hand, touring bikes or road bikes, (although not entirely the same, but somewhat similar in purpose), will allow for storage, easy to handle, and can ride long distances. There are also bikes that are specifically designed for racing. These bikes are designed to be fast. So, know the type of bike you want.

To the question now:
Where Can You Find Cheap Bikes to Buy?
1. Go to a bike retail store
Honestly, this is the best place to get a cheap bike. Online retail stores do not even come close. The reason is, when you walk into a bike retail store, there are so many ways you can negotiate, bargain, and weigh your options. If you live in New York City, for example, there are so many bike retail stores you could go to. You get to see the bikes you want to buy. You get a physical sense of the bike. There is a sales clerk to guide you during your purchase.

Mountain bikes are very expensive. They can cost up to $7,000 even at physical retail stores. Your normal road and casual bikes are very affordable. So, if it is a casual bike you are looking for, then we are sure that many of the retail stores will have several options for you. These retail stores will sell both brand new bikes and fairly used bikes. There are advantages to getting fairly used bikes like you get to save a number of bucks. But there are huge downsides too. For example, the bike might have some damages that may not be obvious at first.
2. Contact sellers of used bikes on online selling platforms
You can get an affordable and functional fairly used bike from a seller who wants to trade it for money. Platforms like eBay, Amazon, Walmart, and even Facebook are online places that these bike owners might go to announce the sale of their bikes. You can easily contact these sellers and you both can meet up in a public space. It is advisable that you meet in a public space like, in front of a police station for instance. This is so that you don't get robbed or get into other dangerous situations. Also, you should make sure that the bike you are purchasing from the person is not stolen.
3. Buy from Alibaba.com
There are a number of sellers and suppliers who advertise their bicycles on Alibaba and you might be able to lay your hands on some sweet deals on the shopping website. From children bikes to cheap speed bikes, to casual bikes, etc. They are all available on Alibaba.com. While browsing the shopping website, you can use the search filter, "very cheap" to filter down the search to affordably priced bikes from suppliers.
4. Buy from Amazon.com
The good thing about Amazon is its vast collection of bikes from a vast number of sellers and bike companies. So, what this means, in essence, is that you can browse through their large collection of whatever type of bikes you want, and choose the one with the price that is most comfortable for you. You will find bikes with prices that range from 100$ to up to $1,000 or more.

You also get to use the search filter to narrow down your search to what you prefer the most. There are also different types of bikes available on Amazon from the unicycle bike with just one wheel, to the mountain bikes, to the road bikes, to the folding bikes, recumbent bikes, fixed gear bikes, electric bikes, to the speed bikes to your children's bikes! Amazon is a really great option for affordable bikes too. Though the prices of bikes on this e-commerce site might not necessarily be the cheapest, you get so many options to choose from and a good number of customer reviews to back up your purchase.

So, these 4 options we recommended above are good places to start your cheap bikes search. You might be lucky enough to negotiate a sweet deal with a seller on eBay or you can get a huge discount for a bike you want on Amazon. If you are going to buy from a retail store physically, then you might want to ask around from friends and neighbors who have bikes, about the best bike stores to purchase cheap bikes from. You can never tell, they might have an interesting recommendation for you.