TOPEAK INC has arguably become one of the best bicycle pumps manufacturer, providing its consumers with absolute chart bursting products for over 29 years and counting. Since its very launch, it has been producing products that have set the industry criterion for innovation.

Owning a Topeak bicycle pump that is suitable for your bike makes you worry-free when you ride with Topeak gear. TOPEAK INC continues to lead the pack as they previously introduced new and modernized products. Enhancing an already trusted design, Topeak has always provided its consumer with precise, accurate, easy-to-use and durable pumps.

This guide is streamlined to helping you with Topeak bicycle pumps including online stores you can easily get them.

Topeak offers a ton of wide range 'bicycle pumps' and you can easily get to obtain maximum management of your bike.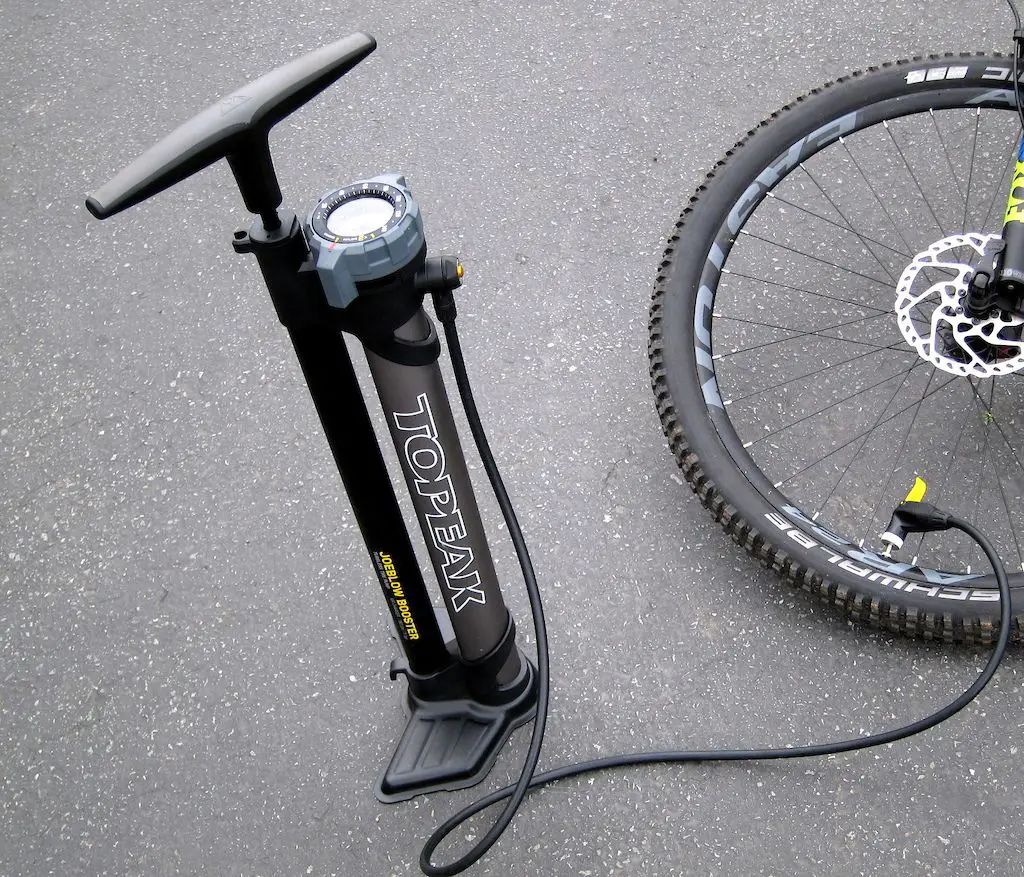 The bicycle pump is often grouped into four different categories which are: floor pumps, mini or hand pumps, shock pumps and CO2 pumps.

In this guide, we will recommend you the newly produced bicycle pumps under each type of pump presently available in the market.
1. Floor pumps
Floor pumps are mostly designed to help inflate your bicycle tires at home or garages as they are not easily mobile. Floor pump has higher inflation power when compared to some bicycle pump. They are coupled with large built-in gauges for easier reading of air pressure. Some of the recently released bicycle floor pumps from Topeak are: Joeblow booster and the Joeblow pro digital.
Joeblow booster ($122)
This pump is highly recommended for tubeless bike owners as it is made to make the installation of tubeless tires easier. This pump possesses a well-equip aluminum air compartment, which stores an air charge up to one liter, up to 160psi / 11 bar, to rapidly inflate your bicycle tire and also ensure seamless installation of the tubeless rim. Once the selector on this pump is flipped from "CHARGE" to "INFLATE" mode, air eludes the chamber and flows directly into your tire like every standard pump.

It possesses an extra-long hose and a strong base. It has its gauge mounted at the top for easy air pressure readings. You can click the link below to get it from Amazon.

Joeblow Pro Digital ($125)
Provided with a legible top-mounted digital gauge with rubber bumper impact protection provides you with seamless tire pressure readings up to 200psi / 14bar. The padded handle installed on the Joeblow pro digital pump provides comfort while the base which is made up of steel provides stability to the system. The head consists of a Smart Head DX3 which autonomously conforms to suit the Presta or Schrader valves. It is also equipped with a new profile air discharge button which enables fine-tuning of tire pressure while avoiding involuntary pressure release. Click below to get from Amazon.

2. Mini pumps
These pumps are operated manually and are also known as hand pumps. Mini pumps are the best pumps one could have when going for a ride, as they provide a fast and easy solution to flat tires on the road or trail. The inflating power of all available mini pumps in the market is lower than those of the bicycle floor pump. Naturally, mini pumps can be attached to your bike frame using a rip-and-stick strap etc.

Topeak recently released some newly improved bicycle mini pump that helps inflate bicycle tires 50% faster and easier. These newly improved pumps are; the roadie tt mini, roadie tt and the hybrid rocket hp bicycle pump.
The Roadie tt mini ($30)
This is the lightest mini-pump from Topeak weighing just 90g, and can easily fit into your pocket when going for a ride. The pump is completely built with metal.
The Roadie tt mini pump provides you with a considerable amount of air quantity from a bigger diameter outer chamber into a smaller diameter inner chamber to produce more air at higher pressures to inflate bicycle tires 50% faster and easier.

It has its maximum air pressure at 160PSI or 11 bar. Installed on the roadie tt mini pump is a thumb lock lever which ensures an air-tight seal. Note that the 'Roadie tt mini' and the 'Roadie tt' pump are very much alike. The only difference between these pumps is that the 'Roadie tt mini' is lighter than the 'Roadie tt' pump. And also, the volume per stroke is a bit different. The 'Roadie tt mini' volume per stroke is 31.6cc. While that of 'Roadie tt' is 41.4cc. Click the link below to get from Amazon.


3. Shock pumps
Shock pumps are essentially needed for every mountain biker as they are used to fine-tuning mountain bike suspension. They possess larger and precise pressure readings up to 360PSI or 25 bar.

Below is a recently released shock pump from Topeak.
Pocketshock dxg Xl shock pump ($55)
The Pocketshock dxg xl is a precise fork and shock pump. Installed with an extended barrel for faster tire inflation and a legible analog gauge for accurate pressure readings up to 360PSI or 25 bar. It has an air release button for pressure tuning and also ahead which consists of a pressure-rite shock valve whose job is to minimize and eliminate air loss when disconnecting. You can click the link below to get yours from Amazon.

4. CO2 pumps
This pump offers its user a fast, temporary, solution in a mobile, moderate option. CO2 pumps are mostly seen with bikers who want to ride light as the CO2 pump can easily fit into one's pocket.
One of the most fascinating and recently released CO2 pumps produced by Topeak is the 'Hybridrocket Hp' pump.
Hybridrocket Hp pump ($58)
When using the 'Hybridrocket Hp' pump, the improved technology system in the pump integrate the accuracy of a mini pump, with the rapid tire inflating power of a CO2 pump in a single component. Being highly invented for the high-performance road bikers, the pump lets you swiftly reassemble the group after repairing a flat. Its CNC aluminum barrel is perfectly built for high pressure and inflates bike tires up to 160 psi / 11 bar.
Note that the mini-sized pump and the integrated CO2 inflator present in the 'Hybridrocket hp' pump allows you to choose between pumping, inflating with CO2 or a combination of both. Click the link below to get from Amazon.
In conclusion, TOPEAK INC offers its consumers tons of different bicycle pumps to help its users obtain excellent bicycle performance while using Topeak products.

Have a look at other products from the company by clicking here. So, those are our topeak bike pump recommendations for you.