Drawing a decision line on the best mini bike pumps in the market is dependent on bicycle tire specifications.
There are thousands, if not millions of bike pumps in the market, global and local, in different online and offline stores.
Mini bicycle pumps 2021 are usually small in size, compared to the bike floor pumps. They are also light in weight as you can easily carry them around.
It is nice you know that not all mini bike pumps are in the same size and weight. Too much of a size, you'll have to battle with its carriage, although some are mounted with a default carriage to fit into your bicycle.
Too small a size, you'll have to consider its pressure output as you might need ages before your bicycle tire reaches an appropriate pressure to offer you a long good ride.
Sincerely speaking, it has become a Herculean task to decide the best mini pumps in the market. There are numerous online reviews to each product; different reviews offered by different blogs and websites.
A lot of mini pumps are decoratively written with amazing sales post proving them better than the other. But if I am, to be honest to you, you will only be able to confirm the durability and specification feature written on the product, when you use them.
Your thoughts could be "What if they are not as good as they profess"? "How can I determine a good bike pump"?
"What am I to look out for in choosing the best mini bike pump in the market"? You might be expecting me to just offer a long list of mini bicycle pumps rated as the best in 2020 but the list might occupy more than just two to three blog pages as a lot of mini-bike pumps pass as the best.
Nevertheless, I'll be offering you some of the best mini bicycles pumps 2021 in the Market. These pumps have been rated to be the best using these criteria:
1. Durability
2. Design/Upgrade Tools.
3. Price
4. Pressure Output
5. Size and Weight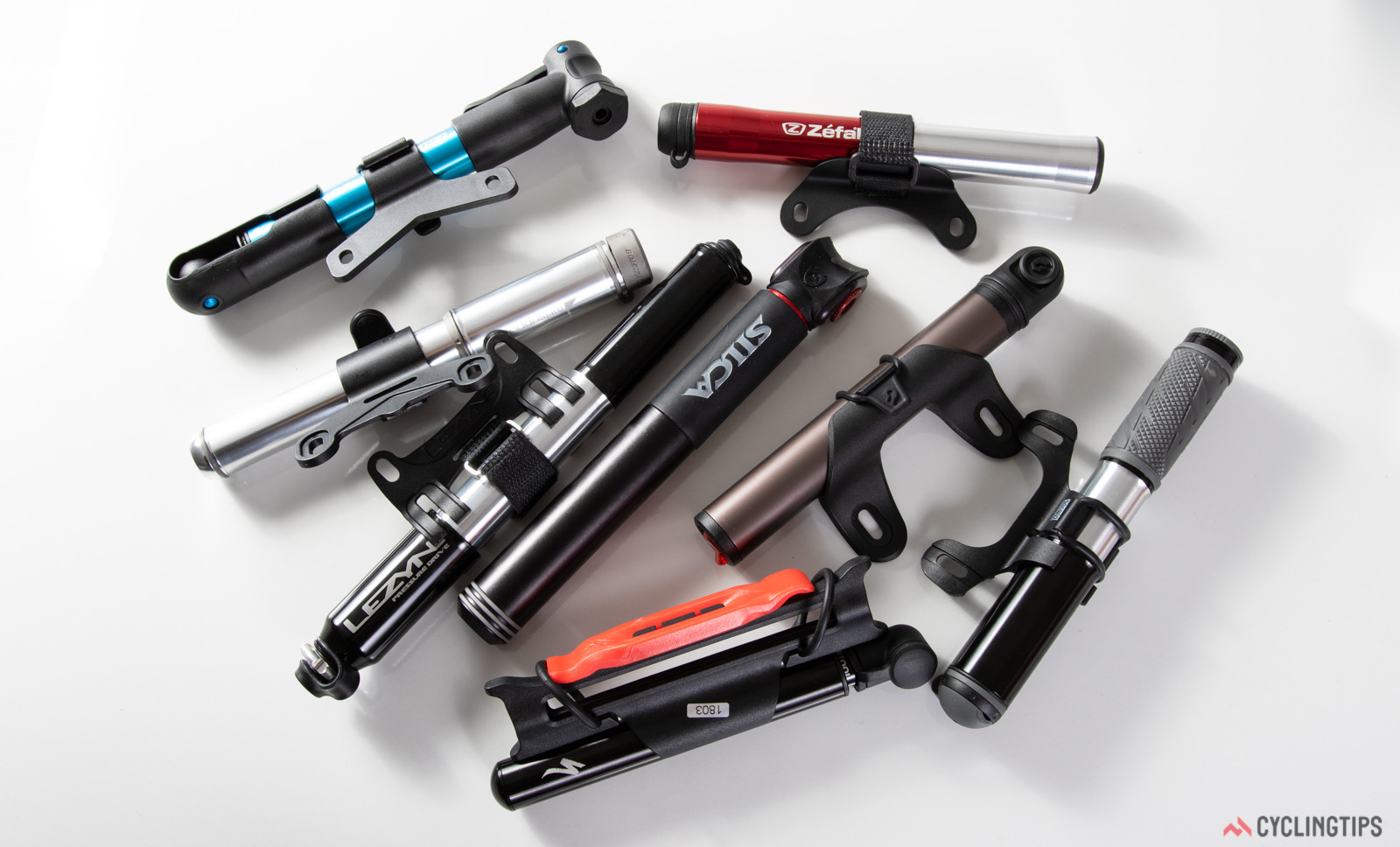 BEST MINI BICYCLE PUMPS 2021
Lezyne Carbon Drive Lite mini bike pump
Lezyne Carbon Drive Lite mini bike pump is an amazing pump uniquely designed for high-pressure tires. Manufactured with an MCT composite barrel and hand handle constructed to an efficient overlapping design to achieve a perfect grip.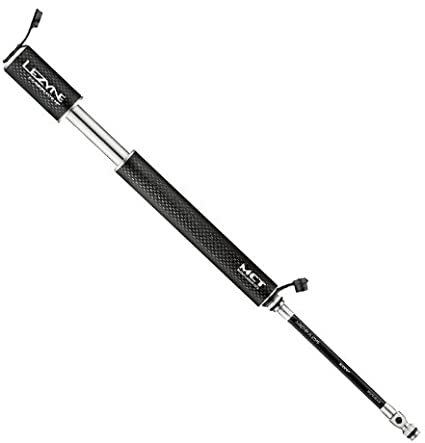 Enhanced with CNC machined aluminum piston and hardware to achieve a stronger burst of air. It is equipped with an ABS Flex hose and a head that is compatible with Presta and Shrader valves. As an additional feature, it comes with a composite matrix frame pump mount, a bracket that can fit in anywhere in your pump in case you don't want to carry it on in your jacket or travel bag.
Lezyne Carbon Drive Lite mini bike pump has a beautiful length of 170mm yet delivers an air pressure of 120 PSI for your tire inflation.
As beautiful as this may sound, this pump comes with a cheap price of $59.99 on Amazon.
Topeak Micro Rocket AL MasterBlaster Aluminum Bike Pump
In search of a cheaper mini bike pump of great quality, then this bicycle pump is your sure choice.

Coming for an amazing price of $19.36 Amazon deal, yet a combo feature which you would never refute its goodness.
With an all-aluminum body, a CNC machined aluminum barrel, a T-handle lock fitted to its head to prevent accidental opening and release of air, and a pump head and integrated dust cap that is uniquely designed to fit Presta valves.
This pump like all mini pumps slips easily into your pocket, with less weight to disturb your movement as it weighs just 78g. Power designed with a high-pressure release for as high as 160 psi.
Topeak Micro Rocket AL MasterBlaster Aluminum Bike Pump is designed with a single action piston making to be a mini pump not just for random users but also for professionals.
LifeLine's Performance CNC Mini Pump
Mini-bike pumps are known for slow inflation, but there is always an exception. LifeLine's Performance CNC Mini Pump provides some fast strong burst and simple tire inflation which gets your tires filled up at a faster rate.
Designed with a durable CNC Machined dual-head with an automatic switch that is compatible with both Presta and Schrader valves, fitted with a 5-inch hose that is retractable that allows you to inflate your tires all at ease.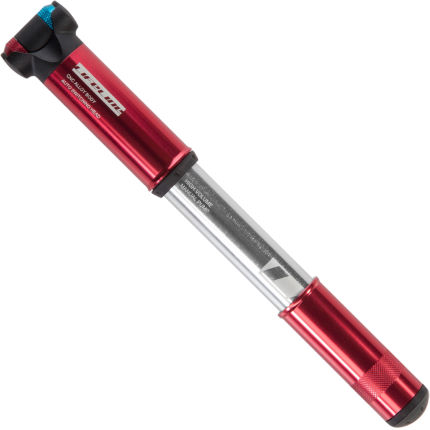 Irrespective of lightweight weighing 118 grams, it comes with a mounting bracket that enables you attached the pump to your pump preferably on the bottle cage.
This pump which comes with a default air pressure pump in of 120 PSI, also comes with a secured thread-on valve engagement that hinders damage to your Bicycle tire's valve during inflation.
A knurled handle, an alloy body of 18.5mm diameter, and a strap with a hook-and-loop touch fastener.
All for a cool price of $24.99- $33.99.
Crank Brothers' lightweight Gem S pump
This is a $27.79 pump that is well suitable for your mountain bike needs and high volume and air pressure intake. Manufactured with a convertible pump head for compatibility with a Presta or Schrader valves, a patented high volume, and air pressure switch engineered to aid easy inflation.

An outstanding Length of 176mm, Pressure delivery of up to 100 psi and 7+ bar, with a cool weight of 128 grams, this pump should be a must-have by every potential and good cyclist.
As a bonus offer, the crank brothers (production company) penned this pump with a 5 years warranty giving you a long term quality assurance for its usage.
However, an extra tip as you decide to choose which of these bike pumps will suit your demand is to remember that Customer reviews are an amazing way to determine how good a pump is.
There are lots of customer bike pumps review on the Amazon sales page, this reviews would help you come to conclusion if what is said of a pump is really what it is, as you'll be reading the first-hand report from diverse verified customers made, giving you a clue of what to expect in your user experience with each of the mini-bicycle pump you will be purchasing.