Knowing the valves of your inner tubes or tires is very crucial in keeping your bike tires inflated.  Basically, there are two types of valves and they have major differences in appearance and how they work. Bike valves are of two types. What are they? See below;
Presta Valves
Most tubular and inner tubes on road bikes use Presta valves. It is slimmer, lighter and has a locking nut for opening and closing on top. It is also known as the French valve.
Schrader Valves
These types of valves are mostly used by mountain bikes. Schrader valves are more robust, wider and hold a spring mechanism inside to keep the valve closed (Rather than the locking nut used by Presta valves). The Schrader valve is universal and used for almost every kind of automobiles. The Schrader valve was named after the Schrader company which was formed in 1844 by August Schrader. Schrader valve has its patent in the USA and it is also known as the American valve.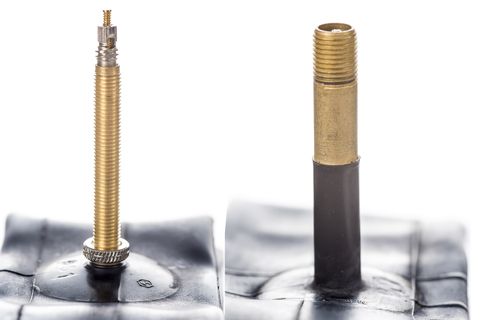 BEST VALVES FOR BICYCLE
1. Presta Valve Core – 10 Pack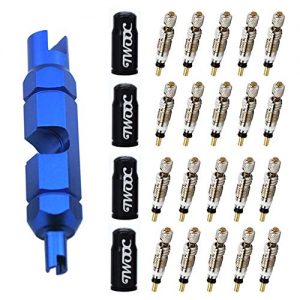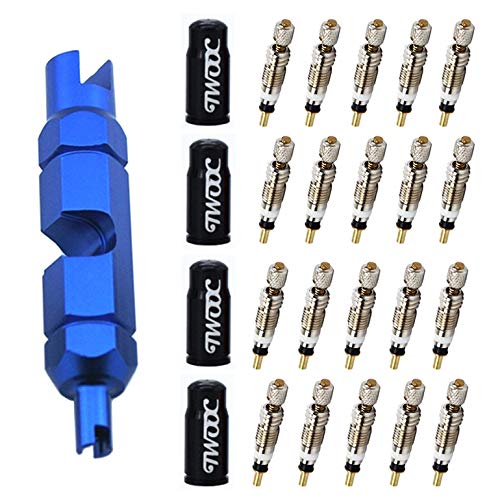 2. 20 Pieces Presta Valve Core 4 Pieces Alloy Presta Valve Caps with Valve Core Remover Tool
3. 20 Pieces Presta Valve Core Bike Replacement Brass Tubeless Core for Tubeless Road MTB Bike, w/Stan's, Vittoria, Continental, Kenda, and Mor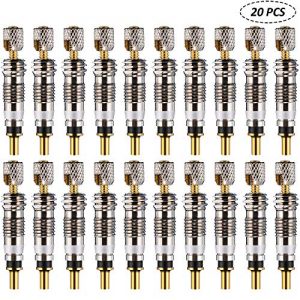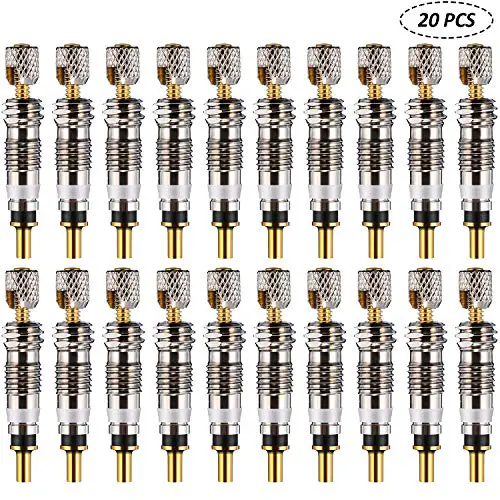 4. Pack of (25) CD4460 Schrader Valve Cores with Teflon Seal (blue)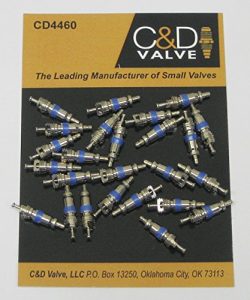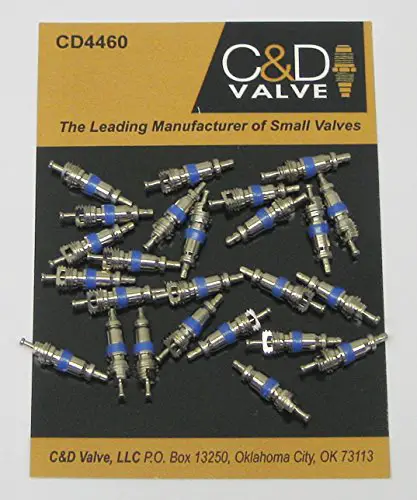 5. WYNNsky Tank Valve, Standard Valve Core with 1/4"NPT Male Threads, 4 Pieces Brass Valve with Sealing Caps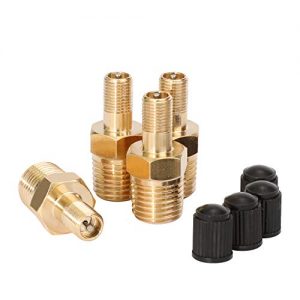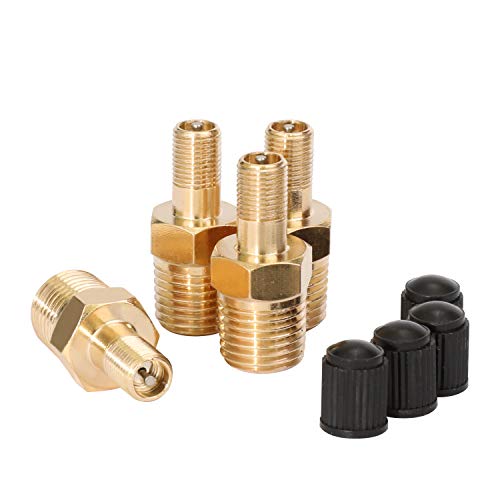 DIFFERENCES BETWEEN PRESTA AND SCHRADER VALVES
1) Schrader valves are thicker, and can hardly fit through the tube of a road rim. In narrow road tires, space might not be enough for the Schrader valve to fit in. Whereas, Presta valves will need electrical tape, shims, or adapters to fit on a mountain bike rim.

2) Presta valves are easier to pump with little effort required. They can be inflated with small capacity hand pumps due to the fact that there is no spring in the valve. While Schrader valves are relatively more difficult to pump and it requires a pump with a mechanism to deflate the spring in the Schrader valve.

3. The two valves require different types of pump heads which imply that a Schrader headed pump cannot inflate a Presta's tube valve and vice versa.

There is a solution to this because pump heads with dual attachments have been invented. This type of pump features both heads and therefore, you can use either of the pump heads designed for both valves.

4. Schrader's tube valves are wide and flat in the end. While Presta's tube valves are narrower and have a locking nut at the top. The locking nut can be loosened to add or release air. Releasing the air is quite easy. It is done by loosening the locking nut, then pressing to let the air out.

PUMPS TO USE
There are different types of pumps and using a Schrader pump for a Presta valve will not work out, which is the reason why it is necessary to confirm the type of valve your bike uses in order to get the correct bike pump.

You can get a pump with dual head attachments that can work for both valves. Dual head pumps can be in the form of twin head, adjustable head, or swappable head.

The three main types of pumps to use are:
Floor Pump
The floor pump is a big, efficient, and fastest way of inflating your tires. It allows you to pump using both hands at once which pushes a very large amount of air into your tires with every stroke. The drawback of this type of pump is that they're quite big and cannot be carried about easily. Floor pumps are most suitable for home use, however, a more portable pump will be recommended for road use.
Portable Bike Pump
The downside of the floor pump is the major advantage of a portable bike pump. It is very light and portable which makes it easy to be carried about. It also features an extending air hose and head system for connecting to tire valves. It works for both Presta and Schrader valves, and also comes with a mounting kit for fitting your pump to your bike.
CO2 Tire Inflator
This type of bike pump is also portable, light, and compact. It can be easily stashed in a pocket or a bag.

They use CO2 cartridges and each cartridge can pump 1-2 flat tires in seconds. They do not require elbow grease. The drawback of this type of pump is that you must make sure you have a stock of cartridges. (Cartridges are also available for sale online).
Types of Dual-Head Pumps
1. Swappable head

This is found on some floor and portable pumps. The head has a gasket with a conical hole. The narrower side being for Presta. All you need to do is to open the chunk cap and flip it to the side that fits your valve and screw back the cap.

2. Twin head

This is usually found on floor pumps. It has two separate gaskets for Presta and Schrader valves. Simply use the one that matches your valve.

3. Adjustable head

It is the latest style of dual-head pump. It fits into both types of valves without adjusting or changing any of the internal parts. All you have to do is press the head firmly to the valve, flip the lever to secure then you start pumping.
REPLACING A VALVE
Most valves are attached to the tubes so in most cases you will have to change the tube. However, you can replace valves in cases where you have;

1. Replaceable Cores

Some Presta valves have the replaceable core that unscrews the key for adding tire sealant or adding valve extenders to the aero rim. Replaceable cores are available for sale at almost every local bike shop. Your valve has replaceable cores if it's sides have small, flat sections right as the valve tapers toward the top nut.

2. Presta Valves

Presta valves for tubeless tires are sealed by a knurled nut that fixes the valve to the rim. If the seal happens to fail and is letting air out of your tire, the valve can just be replaced. Some tubeless valves have a specific rim model. Make sure you get the correct replacement, or the gasket might not seal properly.