Schwinn Bicycle Company, manufacturer of Schwinn sidewinder Mountain Bike has been a long-lasting firm in the business of Producing Bicycle from 1895 to date.
In a span of 125 years, the goal of the founder of this company, Ignaz Schwinn, has been consistently upheld, with the company pushing in great product qualities of Bicycles into the market. Hitting over a million Production units and supplies in the 20th century.
With a strong brand figure out there, long span of production one could still ask, "Are these bicycles still as good as they were in the good old days?"
With the rise in Production costs, inflation and deflationary values hitting different economies, the competitive bicycle market, it is a certainty that every Bicycle Production company will have to advance, adapt, and improvise to meet up to global demands, and also to make gains through their sales.
With the overkill and superfluity in the Bicycle market cluster, it becomes a paramount choice to make out which bike suits your budget and also have the ability to offer you the great features you have in mind.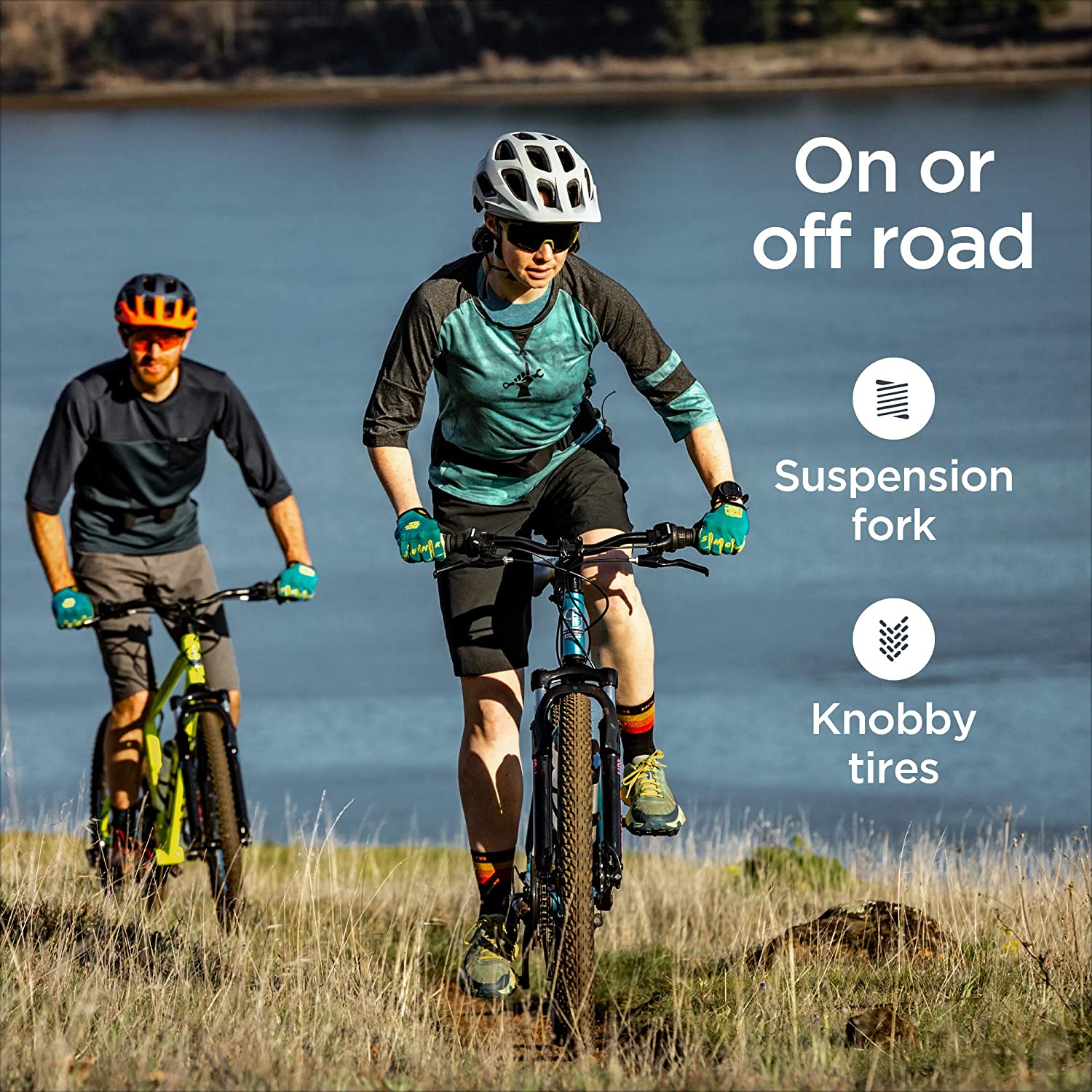 However, Schwinn Bicycle Company as a known Production firm runs through a vast cycle of Bicycle; cruisers, electric bikes, hybrids, road bikes, kids bikes, and the best mountain bikes.
Nevertheless, this review will only be extensively covering the best of Schwinn Sidewinder Mountain Bikes that are also affordable.
Still and all, Schwinn Mountain Bikes are known for an overall feature, irrespective of their designs, upgrade, and peculiarity.
Overall features of Schwinn Mountain bikes include;
1. Gears are made up of Shimano 22 speed shifts.
2. They are usually fitted with dual disc brakes.
3. Rims are made with high-quality alloy rims.
4. They are made of an aluminum body.
However, these overall features are not a non-moving, non-changing constant. All speculated kinds of bicycles in this Schwinn sidewinder mountain bike category have slight shifts in this overall feature. This shift gives them their unique performance and peculiarity.
Through this review, you'll get to know the best Schwinn sidewinder mountain bikes, with huge respect for quality, style, and price.
Schwinn High Timber youth and Adult Mountain Bike
This mountain bike runs in different sizes and colors, ranging from 20 inches, 24 inches, 26 inches, 27.5 inches, and 29 inches. This variation in sizes is to suit the demand of customers, making these products available for every user to suit their height.
Fitted with a suspension fork, coupled with its perfectly designed steel frame, this gives the rider an amazing tour, void of shock bumps and harsh impact from hits.
A 7 speed Shimano twist shifter and a rare derailleur that allows for perfect gear changes through rides.
A dual brake system; front and rear alloy linear-pull brakes provide a safe stop at its pull. With a limited warranty and an alloy crank, it minimizes the rate of maintenance, permitting you to enjoy the value of your purchase for a fair price.
Schwinn High Terrain Youh ad Adult Mountain Bike comes for an affordable price of $349.99 – $887.09 on Amazon.
Schwinn Mesa Adult Mountain bike
Schwinn Mesa Adult Mountain bike should always come to your mind anytime you're looking for a mountain bike with amazing quality and strength.
With a 27.5 inch wheel, carefully threaded tires to meet mountain ride standards, to provide perfect traction and strong grip to the ground.
Having the ability to beat weights of 120kg, this is the guaranteed choice for strength and stability.
An aluminum mechanical disc linear-pull brakes and an HL565 aluminum suspension fork fitted to the front, this bike takes a ride through gravel, rocky, rough and dirt paths and trails, yet with a swift and precise stopping power when needed.
With a Shimano tourney 21-speed drivetrain and Shimano E2- fire shifters coupled with the fact that the bike has a small frame fit for riders of 5'2″ and 5'6″ in height, the bike is enabled for perfect carriage, quick and precise speed shifts without having the rider toppling over.
Price runs on the ranges of $999.99 – $1011.99. All available at Amazon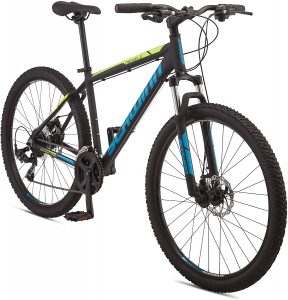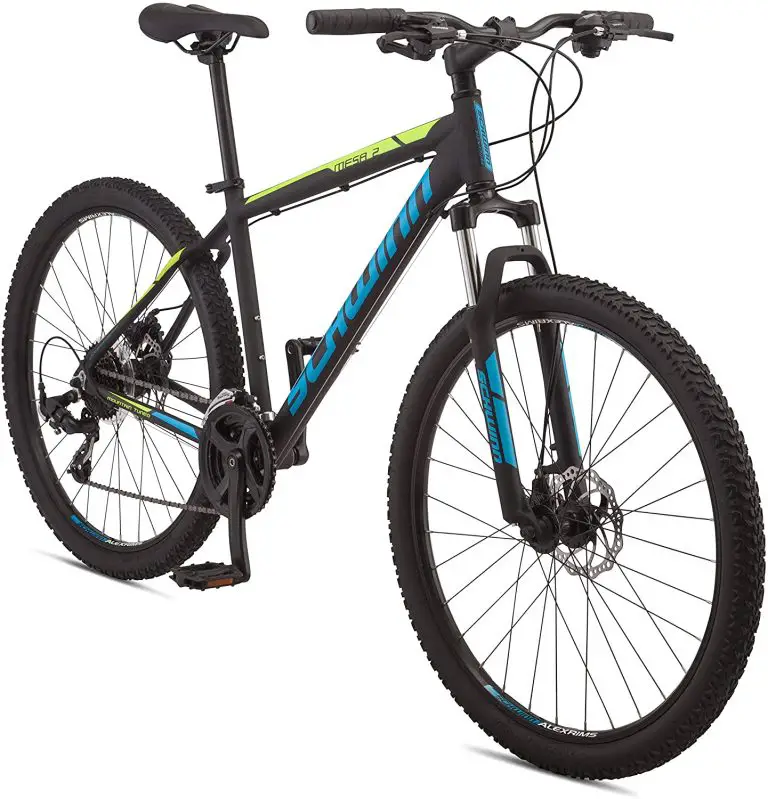 Schwinn Bonafide Mens Mountain Bike
There is a unique motto synonymous to Schwinn Bicycle Company; The brand from yesterday that is riding into tomorrow. And it all seems this bicycle perfectly describes the narrative.
Schwinn Bonafide Mountain Bike includes an aluminum mountain frame, sturdy, and with great strength with an amazing suspension fork that absorbs knocks, hits, and pounds to give you fun, strong riding experience. There's an attachment of a 24 speed Shimano EZ Fire trigger shifters, a front and rear Shimano derailleurs which make gear changes become a rather simple and smooth task. A dual brake system that encompasses the Front and rear mechanical disc brakes.
Dual brake systems are mounted to achieve a reduction in accident rates amongst mountain cyclists as it gives a never-failing halt right on a path. Schwinn Bonafide Mountain Bike has a Sturdy alloy crank. This is to give consistent supports and reduce the burdensome task of consistent repairs.
With a double-walled alloy rim through its wheels, light though strong, but all for the essence of reaching a standard of durability. 2.25-inch wide bumpy mountain tires that are professionally designed for rough landscape. Easy to assemble which only requires attachment of pedals, front wheel, handlebar, and a 5-year warranty as an assurance for quality.
Your dream to ride hard and fast without fear of what the terrain might offer could be achieved with this super 29 inches unisex bike.
High profile alloy rims which are considered durable as they fit in perfectly through your rides without adding weight either to your bicycle or to your pedaling. The lightweight aluminum frame helps you manoeuver and slide through mountain slides easily with fewer worries.
These great design features and capability makes it a king on the trails. The weight ratio allows you to reach some decent speed levels with mounting unnecessary weight on your tires.
Compared to most bikes of below 500 dollars, Schwinn Bonafide Mountain Bike remains in good shape even after years of usage and rides. Purchase on Amazon here