Sincerely speaking, the first time I heard about the chamois cream, I was lost in a dark web of Ignorance.
As a newbie in cycling, I never knew what this cream stands for, what it could be used for, how to spot genuine ones in the market, and which brand gives the best.
I ended up using my bum as a lab rat, testing out different packs of Chamois cream, just to spot the best amongst the crowd.
Don't be like me, you might end up buying a squirter barrier balm in place of chamois cream. Chamois cream is an anti-bacterial, thick, and viscous substance usually applied directly on your bum or your bike shorts with the sole intent or raving friction between cloth and skin and eliminating the possibility of having sore bum, saddle sores as a result of bumps and pressure arising during rides.
Most riders prefer applying the cream to their shorts, while some other populace prefers directly to their skin. However, there is no fixed formula for applying chamois cream, although I will advise that you apply it both on your bum and on the short pad (chamois).
Applying the cream both on your shorts and skin offer you a cold comfy feeling beneath your balls. It feels like taking long rides with a chill towel caressing your butt.
That's pleasant, right?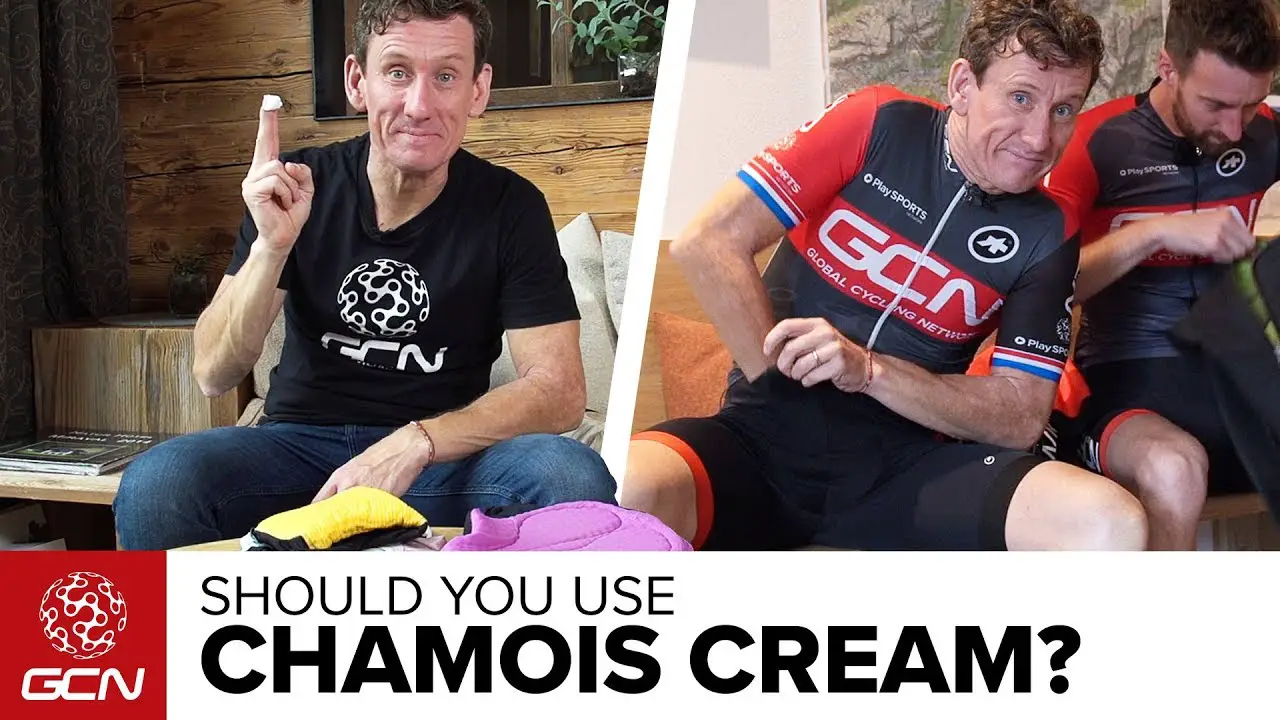 I might not be able to point out exactly where you should apply this cream.
Body reactions are different in individuals, with different skin texture for make and female.
Nonetheless, you are meant to apply chamois cream on regions that feel hot whenever you are out on a ride. Your thighs, your bum, your crotch area, or even the groin area.
The essence of applying chamois cream is to prevent Chafing. Don't get shy or feel Reserved to its application. Generously apply them all around the external skin on your buttocks, you wouldn't want to experience irritation of the skin, wears and tears, or even sores towards your inner thigh regions.
Most Chamois Creams come with health warnings; "Avoid intimate areas". I shouldn't tell you which part of your body is considered intimate, you should know that better than I do.
Chamois Creams are not lubricants and should not be used to stimulate your erotic desires, so be careful where you stick them in.
Finally, chamois cream is not body moisturizers. They should only remain on your skin as long as you are on a bicycle. Once you are done cycling, wash it off properly.
Some cyclists tend to substitute Sudocrem or baseline for chamois cream, using them as cheap substitutes.
However, these cheaper options can trap bacteria at your crotch region or can cause heat burn up in your intimate areas. It is safer to use chamois cream against bacteria and germs which cloud your lower region as sweat drops.
I will be offering you three of my best chamois creams. They are not just the best based on my personal perspective but after the accumulation of diverse reviews from customers around the globe, I think these creams deserve to be called the best. Aside from the fact that these products are the best in the market, but I have carefully handpicked them as budget-friendly chamois creams.
1. Assos Chamois Cream
Assos Chamois Cream is designed with a slightly scented menthol that offers a sweet sensation to your skin, as well as reducing excessive soaking of your shorts. This 4.7 oz cream handles perfectly all forms of professional rides, variant miles while absorbing shock impacts and reducing chaffing and rubbing effect on your lower regions.
Assos Chamois Cream works greatly in reducing frictional effect and body resistance while taking out rides. It keeps your skin cooler and also prevents inflammation.
Assos Cream is designed with anti-bacterial properties, which fight against rashes and sores when applied directly to the skin.
Just like every chamois cream, it is highly recommended not to apply this cream to intimate areas.
Assos Chamois Cream is compatible with different brands of shorts, irrespective of the material and brand. Moreover, after each wash of your short, it is advised that you apply the cream once again unto the short to supply suppleness and elasticity through your short regions.
Amazon Price: $21.48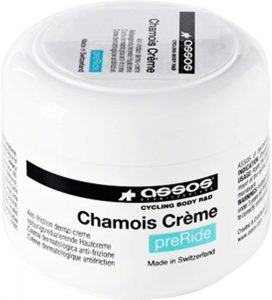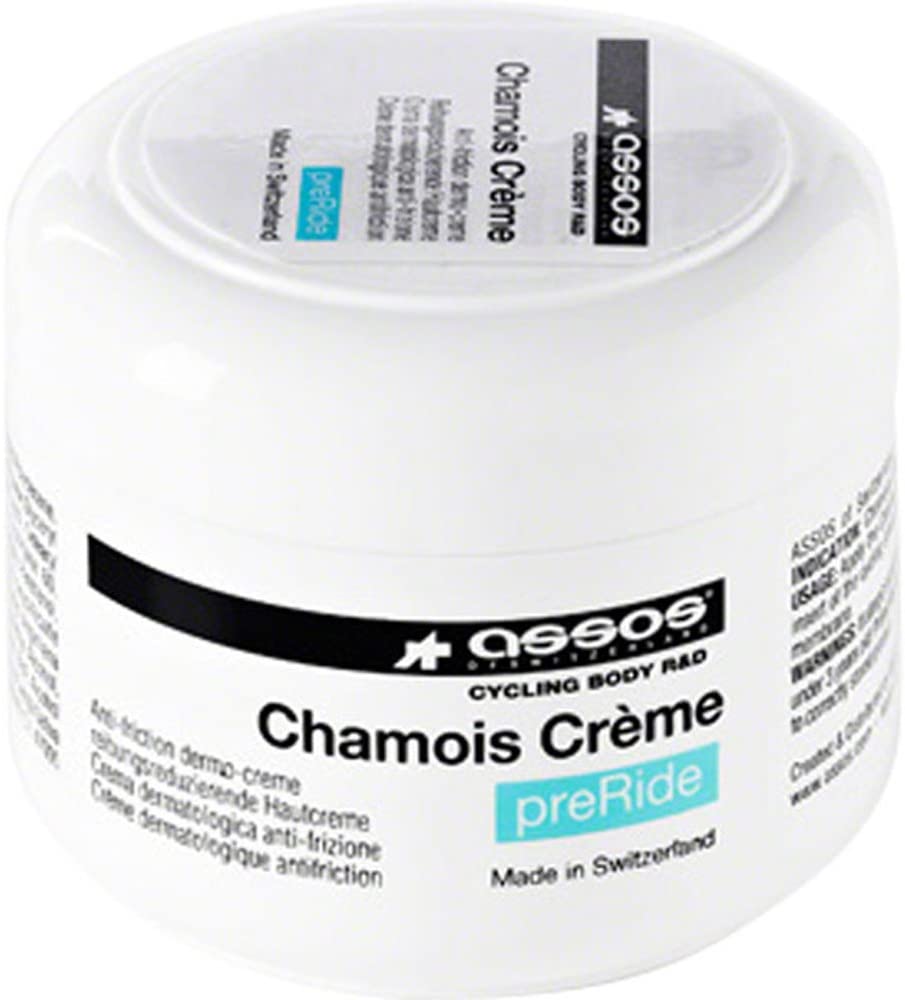 2. Chamois Butt's Eurostyle Anti-Chafe Cream
Chamois Butt'r Eurostyle is a non-greasy skin lubricant for cyclists. It is a superior athletic skin lubricant like the original formula Chamois Butt'r but has the added skin conditioning benefits of menthol and witch hazel. It is valued by elite cyclists for these added benefits and ingredients. It can be applied to either the skin or the cycling shorts pad prior to riding to prevent chafing and skin irritation. It improves riding comfort immediately by lubricating the skin and preventing chafing. Chamois Butt'r makes cycling much more enjoyable. Chamois Butt'r is a water-soluble athletic skin lubricant that washes off skin and clothes with soap and water.
Chamois Butt'r Eurostyle is the USA manufactured skin lubricant for cyclists and bike riders with menthol and witch hazel non-sticky effect that produces a cooling effect to the skin while out in a ride.
Chamois Butt'r Eurostyle grants you a comfortable ride as there as no pain emanating from your butt as a result of road pressure.
You can choose to apply this cream directly to your skin or on your bike shorts, but whichever it goes, it's functions are not limited.
Used by professional riders, it has no artificial fragrance or color. With it's easy to wash out effect during laundry, you have nothing to worry about heavy scrubs.
Amazon Price: $16.48
3. Enzo's Button Hole Chamois Cream
Enzo's Buttonhole Chamois Cream is an 8oz specially designed chamois cream with organic materials that help reduce friction, inflammation, keeping your butt happy all day long.
Enzo's Buttonhole Chamois cream is made from combinations of melaleuca oil, Wu-Chu-Yu herb, organic silicone compounds, and hamamelis. This beautiful manufacturing combination makes sure that your body is safe during all forms of rides including high-end mountain rides.
Amazon Price: $39.90