Cold weather conditions shouldn't stop your passion for Cycling, but you need an effective winter gear before you step out in such conditions.
Riding out in winter could sound like an amazing idea for adventure lovers, but this dare could turn sour if you are not properly equipped. Harsh wind currents, frostbites, you wouldn't want to be iced in the wild.
The right winter gear includes; thermal jackets, wind-resistant and waterproof gloves, shoe covers, skull cap, bike lights, and a face mask.
This is to properly protect you against the adverse weather temperature and to keep you from getting too sweaty.
I wouldn't want a fellow cyclist to come home drenched neither is it my desire to put your health at risk.
However, I have compiled an amazing review for you on the best winter cycling gears you to need. This review is based on individual satisfaction, customer reviews, product details, company recommendations, and as a tip, budget preference.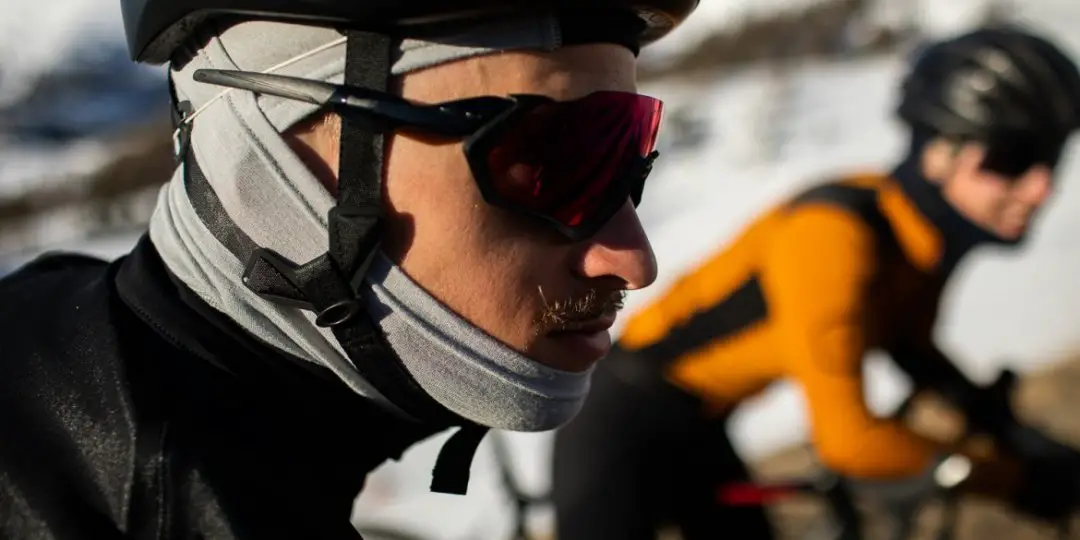 ARSUXEO Thermal Jacket
Let's start with the first thing you need for winter, protective upper wear. ARSUXEO Thermal Jacket is an 85% polyester and 15% spandex clothing. This protective wear is designed in three layers that act as windproof, waterproof, and warmup. The top layer is a tough windbreaker that resists external moisture, prevents stains, and holds out wind spikes.
The second layer is a waterproof black breathable and stretchable membrane film, which lets in little air just to keep your insides warm to avoid heat burns. The third layer is a nice ultrasoft fleece that keeps you warm.
ARSUXEO Thermal jacket is designed with a Drop tail and elastic hem which works well in giving you body fits. It is fitted with a highly visible reflective logo and strip on the back and on the chest side that helps keep you safe in the dark.
Designed with Two pockets for storage, one front zipper pocket, longer cuff design which offers extra coverage of your wrist, keeping the adverse cold off your part.
The second later which is stretchable offering optimum fit, ease for mobility, and air circulation.
ARSUXEO Thermal Jacket comes in different sizes. It is advisable you check out the size chart before making your purchase.
Price: $33.99
BALEAF cycling skull cap
BALEAF cycling skull cap is a versatile multi-wear cap that easily fits all head sizes providing double protection and, optimum warmth.
This cycling skull cap has thin insulation linen that easily fits into helmets, fishing hats, or any other outdoor headgear.
A great choice for winter sports. Handling as low as 40F – 60F, giving you maximum protection during your cycling, football, running, motorcycle, hiking, skiing, jogging, training, skating, or any winter sports you can think of.
This skull cap has an expandable hole behind it that gives room to fit a ponytail and Reflective elements attached to it, offering visibility in low light, keeping you noticed and safe in darkness.
The cap is a one size fit for all, however, there are certain restrictions for some head sizes. If your head is larger than normal, just like mine, I think you should have a rethink before purchasing.
Baleaf winter bike helmet is designed with a soft fleece, 90% Polyester, 10% spandex that is stretchy, breathable fabric that offers great comfort, head warmth with ear covers that keeps your ears entirely warm.
Price: $12.99
TSLA Men's Windproof Thermal pant
Ergonomically designed for heat insulation, windproofing, and water resistance.
TSLA Thermal pants are fitted with a 7 ½" long Adjustable zipper openings for a more custom fit, articulated Knee fittings that supports more mobility and comfort, and a pro thermal windproof cycling enhancement.
This thermal trouser is multi-layered with its outer layer featuring 100% polyester TPU film that ensures maximum protection against adverse weather conditions, a waffle fleece lining for heat retention, and a drawstring closure technology that oversees an elastic waistband with inner draw-cord for custom fitting.
Built with reflective panels that increase your safety level, a Deep slash-side pocket on each side with secured zippers for side carriages, and flat seams for additional durability.
https://amzn.to/2FgHvpW
Price: $26.98
CXWXC cycling shoe covers
CXWXC cycling shoe covers ranks as one of the best shoe covers in the market. Built with extra layers. An outer layer which comprises of Neoprene, nylon, rubber, kevlar, and an inner layer which is made of Microfleece polyester all with the essence of keeping your feet dry and warm in wet conditions. The Kevlar base on the outer layer is to prevent wears and tears, yet its bottom greatly accommodates boot cleats.
These amazing cycling shoe covers have a Velcro strap of 37mm and a lockable zipper, inner storm flap providing a secure fit, and reducing water permeation. Works well against cold weather for as low as 25-45F.
As a unisex shoe cover, it comes in different sizes, all with a reflective stripe for safe glow during dark rides.
Price: $24.99
Inbike cycling gloves
Inbike cycling gloves are constructed as a waterproof full finger glove fitted with thick silicone finger and thumb coverings, strategic breathable upper panels, and a touch screen compatible fingertips that allows you to operate your smartphones and GPS easily without removing the glove.
Designed with a weatherproof shell that consists of 90%polyester, 7%microfiber leather, and 3%nylon keeping your hands warm even through cold temperature, a brushed interior thermal lining laced with insulating fiber that helps trap heat inside and also serves as tear-resistant, a reflective logo increases visibility and a long wrist cuff that keeps the wind and rain outside.
Inbike cycling gloves are structured with EVA and gel pads that work as shock absorbers and a secure hook and loop fastener for extra secured fitting.
Price: $19.99
Balacava Ski bike face mask
Balacava Ski bike face mask serves as a multi-purpose winter cycling gear. Could serve as a facemask, a hat, or a scarf. Aside from the fact that it makes you look like a super ninja, it more importantly provides you ultimate protection from Wind, Dust & UV Rays.
It is designed with 100% polyester, high-quality thermal fleece lining, these breathable durable materials make it work perfectly as a warm headgear.
Balaclava ski facemask is constructed with lasting quality, supporting no-pilling, Breathability, Durability, Wicking, Abrasion Resistance, dustproof anti-static function, and absorbency.
This unisex headgear fits perfectly for persons with a head circumference of 25°.
Price: $12.99